The Stellenbosch University Botanical Garden (SUBG) – the oldest academic botanical garden in South Africa – will be celebrating its centenary during the SU Toyota Woordfees from 7-15 October with a special event called the Stellenbosch Flora Festival (SFF).
The festival will not only showcase the garden's incredible impact on conservation, education and academic support but will launch recent infrastructure upgrades and give visitors the opportunity to relax, unwind, create art, have fun, learn and explore. This is the inaugural festival of an annual event that will also generate funds to grow a newly established SUBG Flora Fund, directly supporting the garden's conservation work.
Says SUBG curator Dr Donovan Kirkwood: "We are excited to showcase what we have achieved over the past century during this unique festival. We invite the Stellenbosch community to come and enjoy the activities we've planned and see what the garden has to offer during this special week."
Established in 1922, you will find this unique botanical garden of 1,7 ha in the centre of Stellenbosch, located in the Cape Floristic Region's botanical diversity, specifically within the highly threatened lowland ecosystems of the wine-growing regions.
SUBG's impact on plant and habitat conservation is visible in multiple initiatives. As an academic garden – a teaching garden – substantially supported and funded by Stellenbosch University resources and stakeholders, the garden also supports aligned academic work, with academic expertise in turn adding tremendous value to research and conservation collections, and educational content. "SUBG not only holds key living collections supporting long-term research programmes at SU; it is also the perfect place to showcase the fascinating and relatable research work being done. Our world-class Oxalis living collection and many other projects are only possible because of the collaboration between SUBG and Stellenbosch University academic colleagues," says Kirkwood.
SUBG now has nearly three hundred conservation-grade collections of species that are at real risk of outright extinction in the wild. Most are from the immediate surrounding Winelands.  Unlike most botanical garden collections in South Africa or worldwide, SUBG ex-situ conservation collections meet global best practice criteria in terms of population sampling and collection management.
You only need to join SUBG's educational garden tours, to understand why this garden ticks all the boxes as one of South Africa's foremost botanical gardens addressing threats to plant and habitat survival through education, research and conservation. Kirkwood's passion for, and dedication to, building this unique garden, is clear to all the interns, staff, lecturers, and students working with him daily – a passion that plays out in every part of this uniquely laid-out garden.
"In the space of only five years, I'm actually amazed that I've managed to grow our team and make really meaningful progress towards global ex-situ conservation targets, while also getting multiple major infrastructure upgrades completed or underway. It is so much more progress than I hoped possible, and I am so grateful to our amazing staff and colleagues in SUNCOM and the life sciences departments who have enthusiastically supported the garden," said Kirkwood.
The 2023 programme
Visitors can join the festivities in the garden, daily from 08:00 – 17:00.
Your R60 day pass will give you access to:
All-day events:
Botanical Art exhibition: a curated selection of original works by South Africa's top botanical illustrators and artists, including sales and print sales.
Rare plant vendors: indigenous and exotic succulents, carnivorous plants, rare aroids, bulbs, and loads of specialty plants including special releases of SUBG rare plants.
Contemporary art exhibition of well-known South African painters, ceramic artists, printmaking, and woodturning artisans.
See globally-renowned landscape artist Strijdom van der Merwe install a major sculptural artwork celebrating a local threatened plant and the SUBG mission.
Ceramic art, sculptures, and plant art throughout the garden.
Botanically themed gift, homeware, and décor sales. High-quality reproductions of previously unreleased historic plant Illustrations.
 Live lunch-hour music at the Lily Ponds
Wine and gin tasting
Scheduled events and walkabout tours:
09:00-10:00: Breath in the garden, yoga or pilates session
10:00 to 11:00: Daily curator's tour, covering conservation, the garden strategy and history, and much more. Join Dr Donovan Kirkwood, SUBG's curator, for an hour-long walk in the garden sharing his wealth of knowledge, experience and vision for this unique place.
12:00 – 13:00: Daily talk on specialist subjects from Medicinal Plants, and our unique Cape flora to Growing Indigenous. Special guests include Prof. Nox Makunga, Prof. Leanne Dreyer, Prof. Guy Midgley, Dr. Itumeleng Moroenyane, and Dr. Paul Hills.
Daily workshops of 2-3 hours can be pre-booked for a separate fee (R500-R850). Workshops include teaching printing with botanicals, cyanotype making, and master classes in terraria, propagation and bonsai.  Booking for all workshops includes a day pass.
Special lunches, food vendors, picnic baskets and beverages will be available in the garden.
For details and updates please visit www.sun.ac.za/botanicalgarden and click on the Events tab.
Or scan this QR code.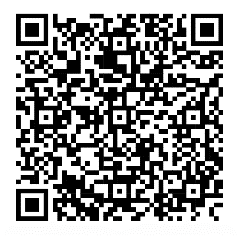 Media enquiries
Petro Mostert
M 0823346193